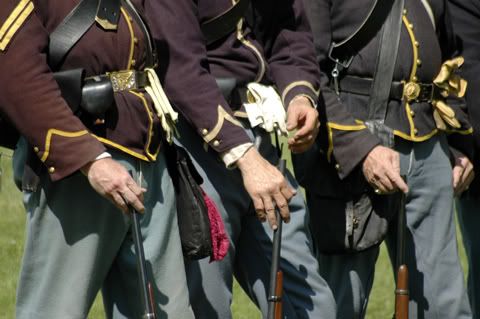 Members of the 8th Regiment, Illinois Cavalry (Civil War Reenactors) stand at rest during the Memorial Day ceremony in Elburn, Illinois. This group hails from Woodstock, Illinois.
Yes, those are wool uniforms and they stood in the hot sun for over an hour. They also participated in last years "Elburn Days" festival when they set up a civil war era campsite.
The attention to detail on their uniforms and equipment is amazing.
Don't Forget.....the
The Back Porch
is open.