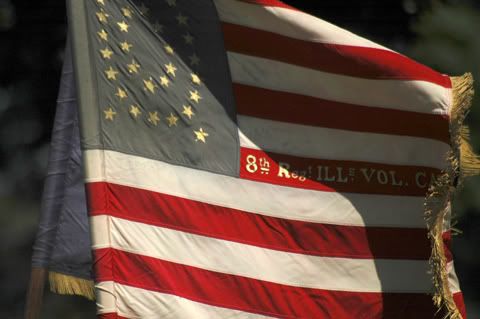 Civil War reenactors representing the 8th Illinois Cavalry participated in today's Memorial Day ceremony at Blackberry Creek Cemetery in Elburn, Illinois.
Hats off to these men who volunteer their time to keep history alive. It was incredibly hot when the ceremony started at 9:00 a.m. They stood out in the hot sun in wool uniforms!
These are the colors of the 8th Illinois Cavalry.
I don't often have an opinion one way or another on my photographs, I simply enjoy the creative process......but this photo... I love this photo. I handed out some cards to the reenactors and hope they have a chance to check it out.