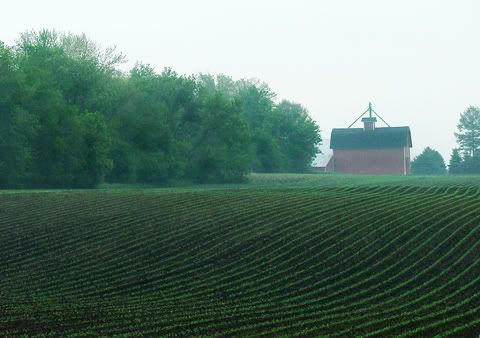 Gray skies move in again, but with the rain comes something of great beauty - the corn seedlings pop through the soil. The spots of green, perfectly spaced in the black topsoil are a work of art in themselves.
This is a good time of year. We're hoping for better weather and no repeat of last years drought.
Tomorrow we'll view what's happened to last years soybean field just down the road.