Oregon, Illinois has a long history of connection with the fine arts, beginning in the early 1900's when sculptor Loredo Taft founded an art colony along the Rock River. Today the area is home to several foundries that cast bronze statues.
This week including the field art and scultures, artists lived on the farms and created a body of work based on their experience. These large canvases were produced by artist Bill Stone. His work is very interesting, being created by broad stroke with a pallette knife. He focused on the farms cattle herd.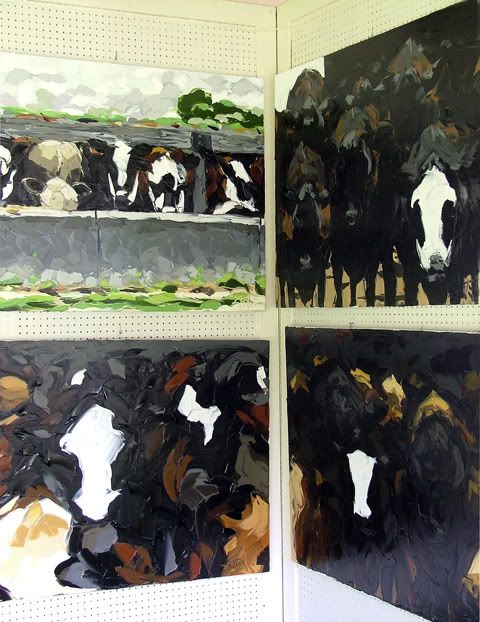 One of the existing statues is in Mix Park. It's 13 feet high and depicts Abraham Lincoln and Chief Blackhawk. This is a detail of the statue. Chief Blackhawk clings to a buffalo robe, the only covering left to him.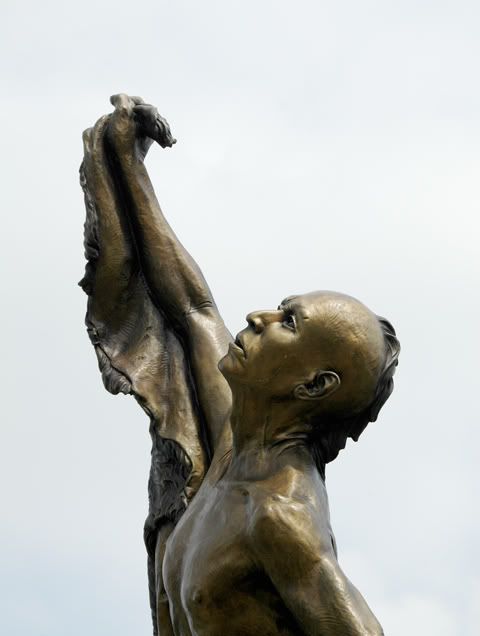 I thought this artist quite brave to transport his work (lifesize) to the park for display. This will soon be cast in bronze. Even in it's clay state it's beautiful. It depicts Demeter, the greek goddess of the bountiful harvest.