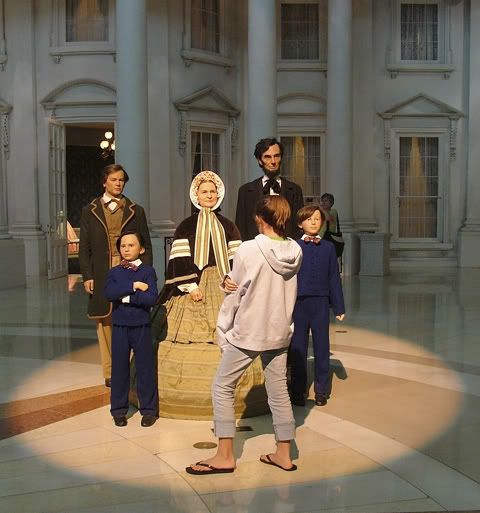 The Abraham Lincoln Museum in Springfield, Illinois is a most excellent non-traditional library space. It bring Lincoln, his family and his contemporaries alive - making them your friend, your neighbor. No expense has been spared in this endeavor.
As Lincoln said of Illinois....
"To this place, I owe everything"
I was struck by this teenager, who stood for quite awhile before the Lincoln figures, thinking perhaps that maybe her family wasn't so different from his.