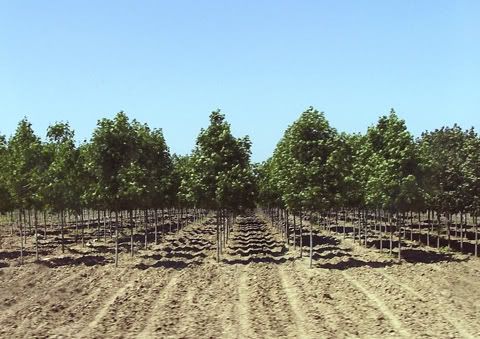 In addition to corn, soybeans, hogs and cattle, we raise a crop that requires great patience.
Large plots of land just west of here are carpeted with trees and shrubs for the large Chicagoland landscaping industry. This stand of trees grows for many years before being shipped to the market.
A patient crop indeed.