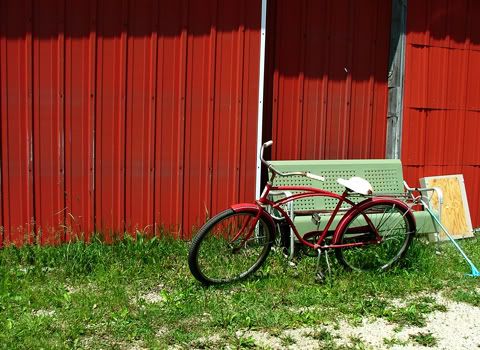 An old red bike is offered for sale at the red barn.
How many adventures did this bike see? How many times did it transport a young boy down a country road? How many fishing trips and flat tires?
Gosh I remember how much I love my bike with the old coaster brake. I could never quite warm up to the fancier hand brakes.
This sure brings back alot of memories.