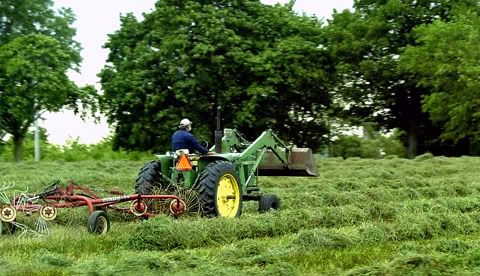 Hay has been mowed and lies mounded in the fields. Before it can be baled it much be turned at least twice.
Some farm equipment looks like instruments of torture, as is the case with the pull-behind contraption that turns the hay. Large circular wheels of metal fingers spin as they pass along the field.
If you see one (in it's retracted position) being pulled along the road behind a tractor, it's positively frightening.