Here at the Farmers Wife we spare no expense to bring you interesting experiences from the American heartland.
Today we're going to go flying...........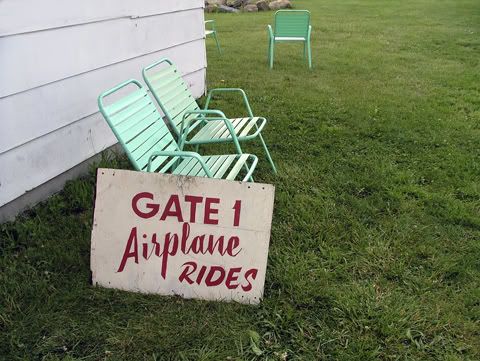 This is the small airport that lies between Oregon and Mt. Morris, Illinois.
From my quick count there can only be a dozen or less planes kept in the hangars.
And no, there is no gate 2.