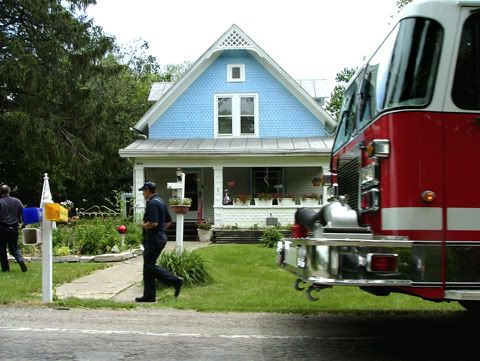 While passing through beautiful, historic La Fox yesterday I noticed a fire truck had pulled up in front of the cute blue house on the east side of La Fox Road. The firefighters didn't have sirens blaring and certainly weren't running, so it's our hope that there wasn't any serious problem.
I quickly grabbed the camera and shot out the window while passing by. Imagine my suprise when, after downloading the image, I discovered this odd perspective.
No, this is not a gigantic fire truck.
No, that is not a dollhouse.
No, those are small children, those are grown men.