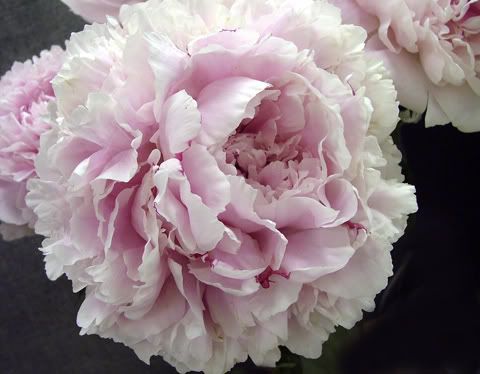 In my humble estimation this is the queen of all flowers - the peony.
'Tis reason enough to live in a cold clime, if once a year for a week or two, you are rewarded with peony blossoms, heavy and beautiful, and as large as salad plates.
This is peony, "Sarah Bernhardt".