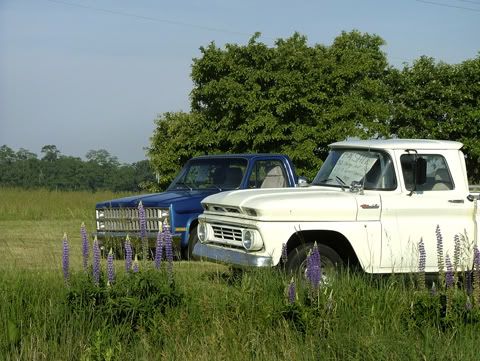 Vintage trucks are parked on a corner we have dubbed "Used Car Corner".
Although still rural this is a very busy intersection. A major north/south route intersects the east/west road. This corner was once part of a farm, but the corn crib and other outbuildings were demolished within the last year. Because of the high volume of passing traffic locals have used this as an unofficial used car lot for years.
There are all kinds of vehicles parked here and I'm never quite sure who controls this turf. Can anyone leave a car for sale on this corner?
The beautiful lupines growing wild add a nice touch.