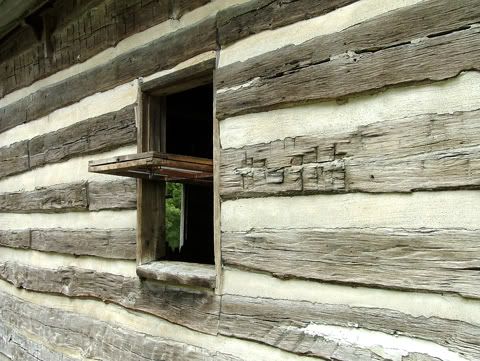 The cooper shop* is the only original building in New Salem, the remainder are reproductions re-built in the 1930's. The large logs that make up the construction clearly show the marks of the hand tools used to finish the logs. These logs were dressed out about 180 years ago.
The work involved in constructing even the smallest log cabin was considerable. The interesting window swings on an axis.
*NOTE: A cooper was a tradesman who produced barrels and buckets for the community.