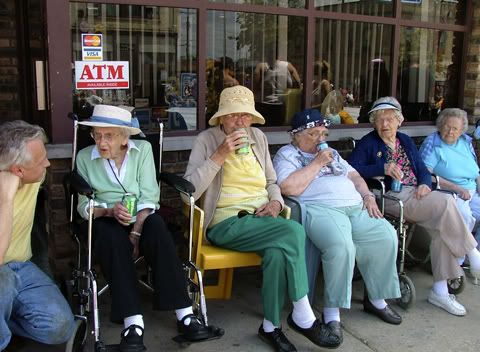 This weekend they're celebrating Milk Days in Harvard, Illinois. We made the drive today to catch the annual parade.
This is the longest running festival in Illinois, and was created to honor the local farmers who stepped up production in 1942 in order to feed the troops in World War II. At that time Harvard was known as the Milk Capital of the World.
It was a great parade and the route was lined with kids of all ages, including these girls who were escorted from the retirement home and given a prime shaded location from which to watch the activities.
My mind has entertained the thought that one of the girls had been the Milk Days Queen in the distant past.