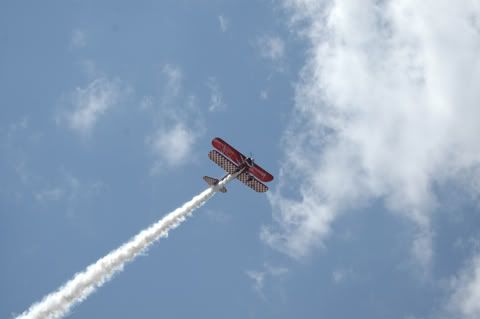 The flyover of an old bi-plane signaled the kick-off of the Harvard parade.
The plane flew directly overhead the entire length of the parade route. He flew low enough so that you could see the tank strapped to the bottom of the plane which produced the white plume streaming behind him.
It's not the Blue Angels, but nonetheless exciting to all the kids in the crowd.