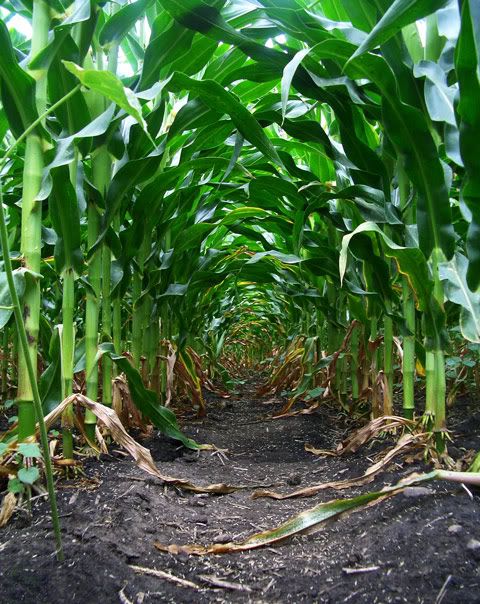 A day after the brief downpour the soil between the corn rows is damp and cushy. The bottom most leaves of the corn plant drapes itself across the secret passageway.
If I was smaller, and younger, the bower of corn plants would make a secret place to play.
When the movie "Signs" was released we all rushed to see it, depicting as it did a rural farmhouse surrounded by corn fields. An audible chuckle could be heard each time the characters rushed into rows of corn. Anyone who lives in farm country knows that you don't go running willy nilly into a fully grown corn field....unless you have the better part of a day to figure out how to get out! One of the most popular activities in the fall is to navigate a corn maze. More on that later........