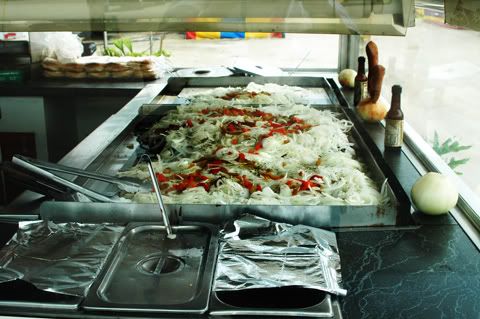 Fair food traditionally has a bad reputation for being greasy and unhealthy, but everything I saw being prepared was at the very least
fresh.
Corn dogs are delicious, and are not those hard as rocks frozen numbers sold in the food store. The hot dogs are dipped into freshly mixed corn meal batter and yes...they're fried.
This still life shows a mountain of freshly sliced onions and peppers steaming on a very large grill. They're preparing to cozy up to a nice Italian sausage. Other offerings include chicken or traditional beef and lamb gyros, the ubiquitous midwestern pork chop sandwich and more.