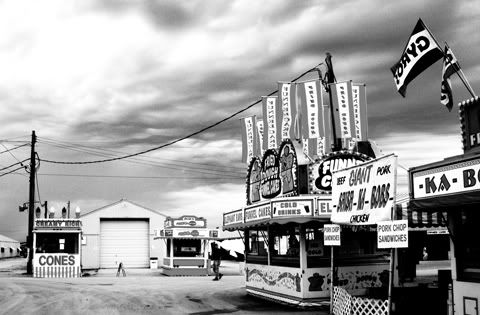 This evening marked the close of the county fair. As fairs go I prefer these small gatherings to the huge state fair in Springfield. Have you ever been to fair? If not, join along with me. I've gathered together a collection of photos that depict the activites, the people and the food.
Let's have some fun. I know my band of loyal readers will join along, but how about asking someone you know who's never been to a fair. How about a street photographer or urban blogger?
On Saturday I arrived very early in order to get some photos of the food trailers before the crowds arrived. Luckily clouds had rolled in to alleviate some of the horrible heat we're experience in Northern Illinois - along with the largest severe drought area in the U.S., according to this mornings newspaper.
So, let's go to the fair.