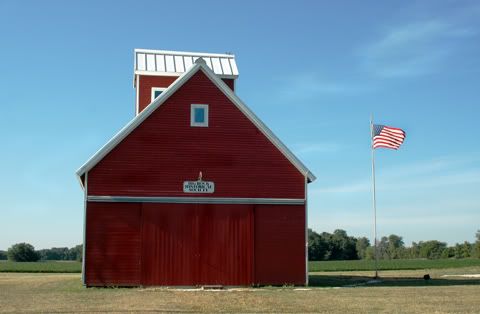 It's Independence Day in small town America. In this part of the midwest that means parades, cookouts and fireworks. This is Big Rock, Illinois, one of many small towns dotting the countryside. They've hung flags on the electric poles along Route 30, starting just before the Vacationland RV dealership.
Big Rock is one of the smaller towns, with just a few businesses and lots of beautiful farmland. This building houses the Big Rock Historical Society and it stands on a curving road at the edge of town.
Northern Illinois is a large hog producer, so you can bet that we'll be serving barbecued ribs and pork chop sandwiches later this afternoon. There will be homemade potato salad, baked bean, corn roasted in the husk and baked beans. Thanks for visiting our little corner of the world. Happy 4th of July!