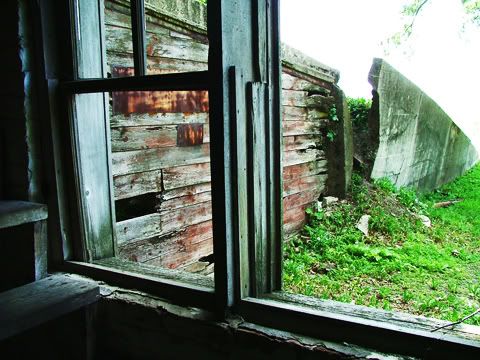 At least once a week my routine includes a visit to what will here forward be referred to as "the barn". There are hundreds of barns in Kane County, in various states of disrepair, all worthy of being immortalized on film. "The barn", however, has a couple of things going for it. First, it's accessible, in a state of ownership limbo between the developer and our tiny village. Second, it's near my place, and it's a beauty full of interesting things. And, last but not least, I've fallen in love with the place.
Author Barry Lopez talks about the love of place, and I have fulfilled some of his requirements for this relationship. Those include paying imitimate attention to a place. My eyes and my camera regularly feast on the details of this space - the beautiful aged barnwood, the crackling paint, the empty window frames and the magnificent cathedral-like space that is the hay loft.
I cannot claim to have a storied relationship with this place. I've never milked a cow, or filled the loft with hay, never having been a part of the barns working life. My storied relationship is limited to memories of the conditions, sights and sounds on image capturing missions.
The first time I ventured into the barn it was bitter cold, the kind of cold that jars your senses. It was in November and the light was that special winter light that captures pink and blue. Subsequent visits hold memories of vines creeping slowly into barn doors hanging ajar, and birds singing hymns in the rafters of the hay loft.
Lastly Lopez talks about living ethically with a place. My ethical relationship with this place is to record it's existence and it's beauty before it is no more. That day will come. There is no way to save the place, there is only creating a memory of it's working life and it's decay.
I have yet to find a way that is technically correct for capturing the hay loft. That remains elusive to me. But here is my offering for today....another look out of the milking room window. We've been here before, you and I, but the view is never quite the same, is it?