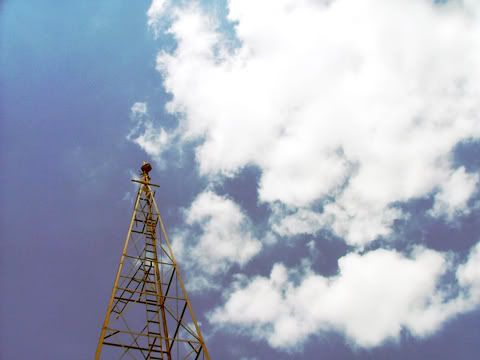 The windmill rusts in the afternoon sun. This is the barn on Empire Road and the final days are here. My husband, who serves as the village treasurer, informed me that last night at the village meeting the contract was approved to dismantle the barn. He didn't have a date, but it's slated for August. That means I have a few weeks to fill a 1 gig card with as many images of the old space as I can. And then it will be nothing but history and a kiddie playground for the 3/4 million dollar homes planted in the former cornfield.
I've decided to settle on something as a memento of my photographic relationship with the place. I don't know what though. Maybe a length of old chain, or a block and tackle, or perhaps I could take a small saw and remove the initials carved in the side of the hayloft.
Or perhaps I'll just take my memories, and the stories of concocted about the barns former life. I'm not sure.