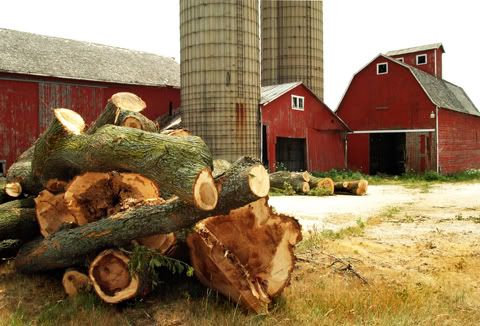 The tree service only spent one day on the property. I'm sure alot of hard work went into the felling of all the trees on the property. My memory isn't clear as to how many may have been dispatched, but there were at least three giant trees, and many smaller ones I call the handmaidens.
There are literally two mountains of woodchips piled close to the house, and down near the barns there are two huge logs stacked in piles. If time would have allowed I would have counted the rings on the biggest of the logs, but using my hand spread as a measuring tool (that's 8 inches) I measured the largest to be 4 1/2 feet across.
It will be interesting to do updates on what finally becomes of this piece of land.